Track Account Activity with Audit Trail For Free
Instructions and Help about How to Check Audit Trail
Keep Tracking of Account Activity Access Audit Trail
Sometimes, during the course of the work day, you lose track of what exactly you've worked on. Going back and forth between responding to email, speaking with coworkers, and trying to make some progress on your latest project, things can get all jumbled up. So if you've got a list of important forms you need to send out, how can you make sure which you've done already and which you haven't? Moreover, if your business works with pdfFiller, how can you keep track of account activities that may have happened without your knowledge? pdfFiller's powerful Audit Trail feature allows you to track all of your account activity in one place: from which forms you've opened and shared, to what time you logged into and out of your pdfFiller account. You can change the date range to view a few days' activity up to an entire year or more of activity. Much like how
Versions
gives you a look at changes made to the form you have open (as well as the ability to revert to previous changes),
Audit Trail
provides an overview of all the forms you've used with your account. Simply click the "Audit Trail" button on the My Forms page to see your activity. If you have a pdfFiller Corporate Shared Account, Audit Trail doubles as an important admin and security feature: you can track which user logged in and at what time, giving you an overview of all user activity on the same account.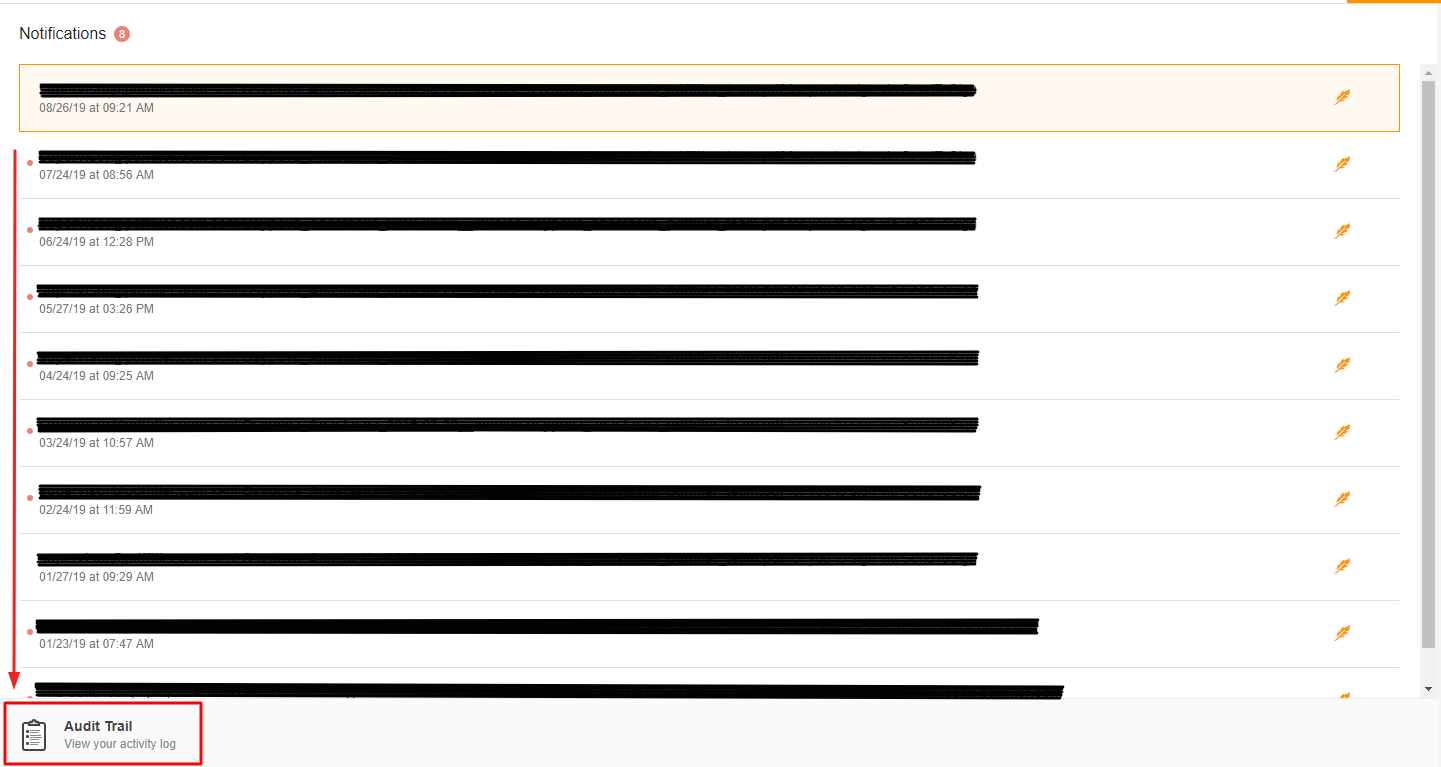 Using pdfFiller, you create legible, professional­ looking documents. And even better, you save yourself a lot of time! If you like being able to edit PDF documents online, you might be interested in a whole lot of other great features that pdfFiller has to offer. Some of these include creating templates, making copies of documents, converting PDF documents to Word, Excel or PowerPoint formats. Check out these
tutorials
to see the other great things that pdfFiller can do for you!